Check Out Their Photo Shoot Below!
Photo's shot and edited by Cecilia Jefferson with @IV_Creations
As the Charter Chapter of CGR, CGR-UWG was the first university chapter of the movement, founded August 19th, 2011. Each year, about 200 girls join this chapter because of its unprecedented reputation and activity on the university's campus. With its award winning executive team, hard working Rock Members, and actively engaged General Members, CGR-UWG has not only proven that that College Girls Rock... but that College Girls WORK!.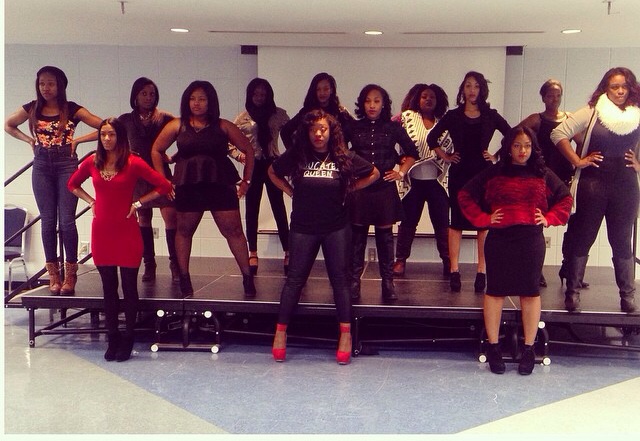 As leaders of the movement, o
ur R
ock M
embers are expected to uphold CGR's purpose and respectfully represent our organization on and off campus. The small membership dues of $10 per
semester awards rock members with free entry to all events, voting privileges, discounts on CGR
apparel
and eligibility to be on the CGR-UWG E-Board when a position becomes
available.
Meet the New Executive Team!
President Nicosha Wilson
Vice President Breanna Boone
Treasurer Candra Beedle
Secretary Asia Culler
Social Ciara Smith
Service Chair Barbara Smith
Scholarship chair Breanna Williams
Co-Scholarship Chair Sydney Calloway
Membership Chair Scottlin Smith
Adren Cook Publicity Chair
TaNesse Copeland served as the CGR-UWG President from Spring 2015 through Spring 2016 and is now passing the torch to her Shadowing President Nicosha Wilson. As President, TaNesse has not only shown an impressive amount of dedication to her role, but has gone above and beyond to Motivate, Enlighten and Inspire her members and her community. In the Summer of 2016, TaNesse was invited to Washington DC to represent CGR at the National Conference for College Women Student Leaders. At this conference she was able network with others and share her views and perspectives as a college woman and leader of CGR. She has also received awards and recognition from various student leaders and organizations because of her hard work as President of CGR-UWG. TaNesse is TRULY a College Girl who Rocks and we are so appreciative of her service and commitment to becoming a leader...not just a member!
INTERESTED? JOIN THE MOVEMENT!